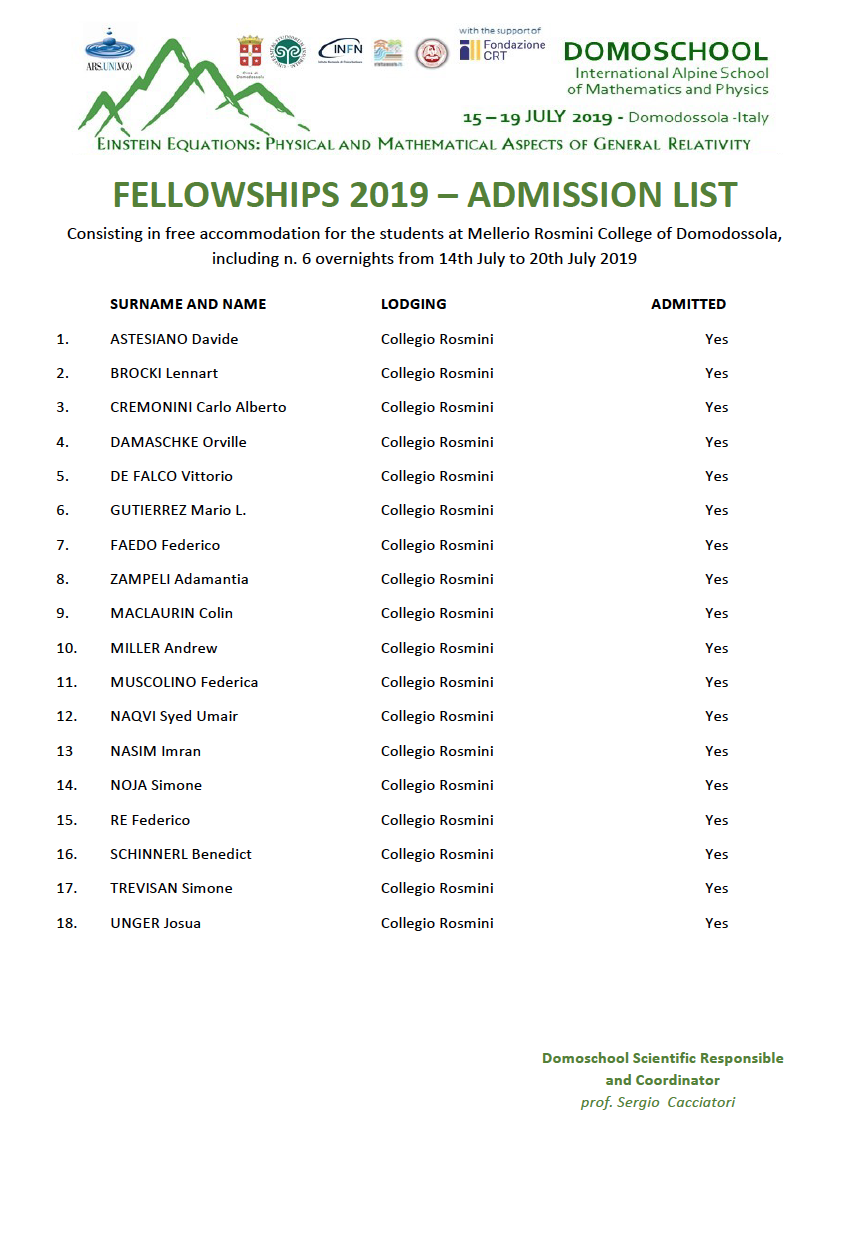 FELLOWHIPS (APPLI CATION S CLOSED)
Students who are not funded by their institutions may apply for financial support in the form of ACCOMMODATION
If you wish to apply for a support grant, please complete THIS FORM and email your application to the address domoschool@univco.it justifying your request and attaching your curriculum vitae.
PhD and University students may apply to have free ACCOMMODATION.
Accommodation for the students will be at Mellerio Rosmini College of Domodossola, and it will include n. 6 free overnights f rom 14th july to 20th july 2019
Check-in times for Mellerio Rosmini College are from 16 to 20 p.m.
Consider to arrive in time for check-in, for late arrivals please contact Domoschool Secretariat.
Check-out is preferable before 12 a.m.
DEADLINES
Deadline to apply for financial support: May 17th, 2019
Notification of the outcome of the application by: June 7th, 2019
the list of candidates admitted to the benefit of free hospitality will be drawn up by the scientific committee