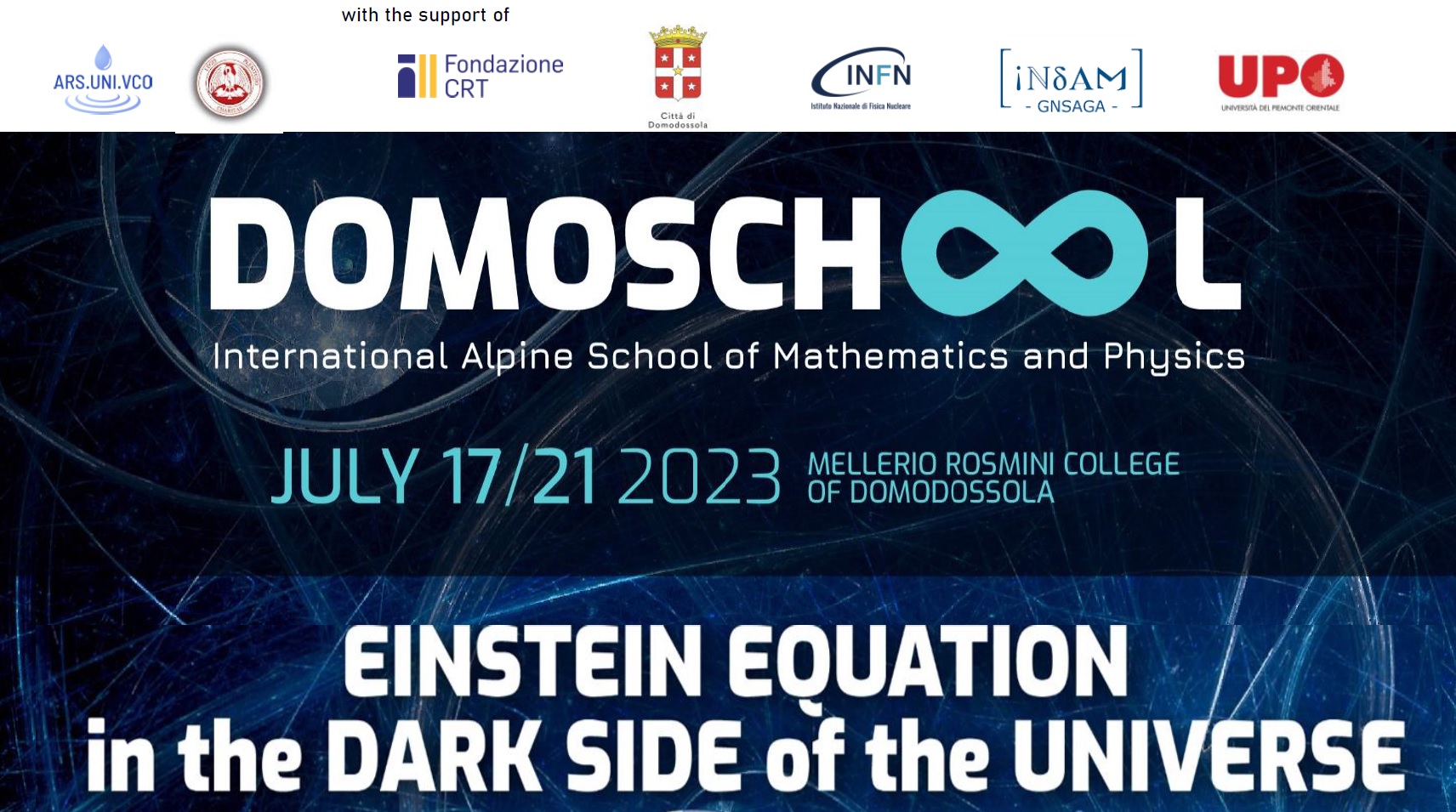 AVAILABLE PLACES
UP to 50 PLACES.
EARLY PARTICIPATION FEE: € 200,00 with due payment by May 31th
REGULAR FEE: € 220,00 with due payment by June 30th
The participation Fee includes teaching material in pdf format, lunches and coffee breaks in the lecture days.
For late-registrations please send an e-mail directly to the Organizing committe. In case it would be possible, we will be very happy to welcome you.
---
SHORT-TALKS -

Deadline July 10th 2023
We have a limited number of  slots for 20-minute short-talks reserved to University and PhD students and young Researchers.
Titles and abstracts should be maile to the Organizing Committee for approval by the SCIENTIFIC BOARD.
---
In order to facilitate participation, the organization, thanks to FONDAZIONE CRT and to INDAM GNSAGA, has provided some grants consisting of FREE HOSPITALITY (B&B in shared room) in Domodossola, for participants from 16th to 22th July.
A limited number of fellowships (up to a maximum of 20) will be assigned in priority order of arrival or indicated reasons.
The request of the grant must be made by participants filling in the REGISTRATION FORM and SENT by June 30th
---
MAIN SPONSORS
FONDAZIONE CRT, Città di Domodossola, I.N.F.N., INDAM - GNSAGA
in partnership with Università Piemonte Orientale and Collegio Mellerio Rosmini